I feel like deleting my journal, no one ever reads my entries or gives feedback. I don't know. I feel like the friends I have are the ones I chat with or whatever already. So I don't know. I hardly come here anymore either, so I guess I will wait and see.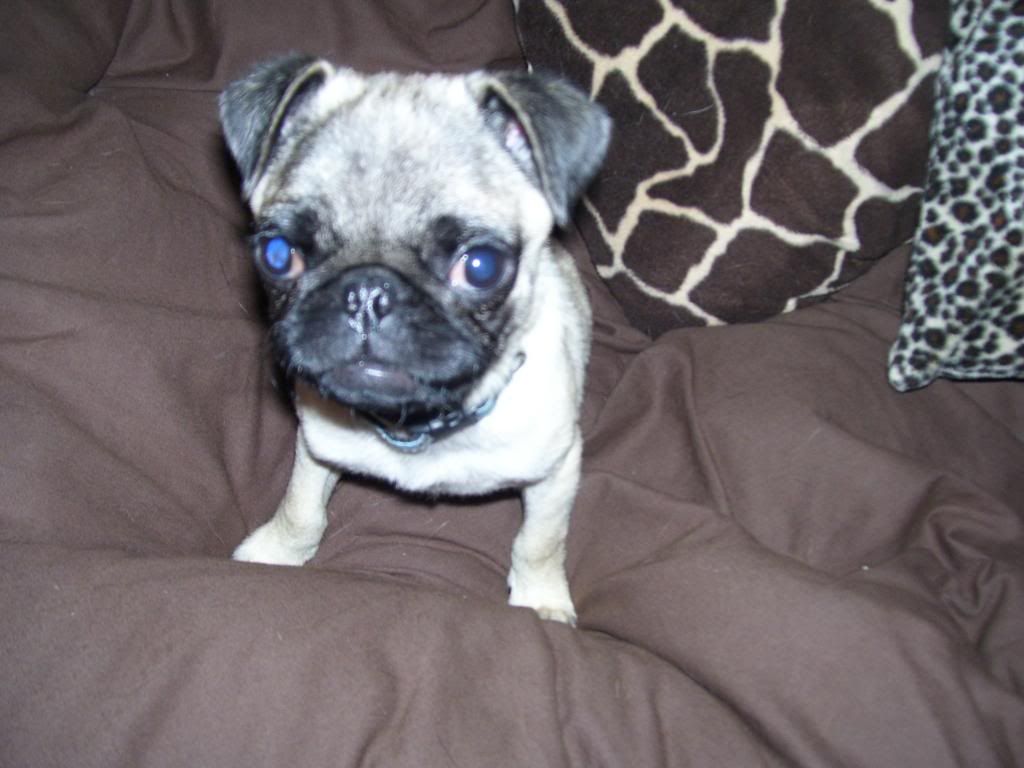 Now
we weren't looking for another dog he just came up in my yard and ran straight up to me.....and I knew then he picked me to be his owner.....welcome Franky to the family.....we looked and looked for his owner advertised in Trading Post,and no one responded so we kept him
Just a note to let you know that this past Wednesday I had Gall Bladder surgery. I am doing well now, just hurting from staples they put in. I am getting around the house good also....my friend came by and said I am getting around better than she was when she had her surgery like that...so I am glad I am really working through it....I have about 13 staples and no more belly button...lol....they had to go through my belly button for the surgery, well at least part of it.
I miss hearing from you all and drop me a line or two.




Jenn freakyartsychick always came with me or me with her to stuff like that and I missed her last night.....I hope she enjoyed herself last night, I think Kevin went with her....so....Jenn just to say I am thinking about you this week....and next week too ....we are going to go and see "A Haunting in Connecticut"...which I know you are going to see also...there are a group of us that is going to see it...which i can't wait for it....well that is all I am going to write for now...
Last night was the release of the Twilight movie and I had to go by myself other than my son who was a pain cause he kept complaining about being sleepy and so on....well...I got my movie but a free Edward Cullen poster cause I was one of the first 20 people to get it from BlockBuster videos.....and the 2 discs set was actually cheaper than Walmart's...which they only got a door hanger for the first 20 or so, but they had a vampire to take a picture with......I guess she was suppose to be Alice....but I can tell yah I have seen better ones than her.....all I wanted to do was laugh.....Movie Gallery from what I heard had a costume party for the release of Twilight.....I don't know never made it.....so....BB was for us so we could get in and out quickly....thank Goodness....


I can't wait, it ought to be fun cause we are going with another couple and their son, it ought to be a good time.
Friday night is date night for me and my husband and my son, we are all going to see Madea Goes to Jail...
He got a cell phone from us and $25 from my mom and dad, we will have to see what else he is going to get on Christmas, cause that is what the rest of the family does, they give him both their gifts on Christmas day. I know what one of his gifts is going to be from his Godmother....a telescope.....that is one thing he really wanted, I hope we can get him one more thing, I told him that if we can't get everything for Christmas, then we will get it after Christmas, it's tight like it is every year for us....so I hope something will break....things are good otherwise, we are thankful for food on the table and a wonderful family and friends......so that is great for us......Christmas presents we can get that anytime we want, it's family that is hard to keep together.....Thank the Lord we have a wonderful family.


I can't wait to see it, it should be like 5 ladies and 2 teenagers, hopefully the teenagers will sit elsewhere but it should be fun....
Tonight I am going to see Twilight with a bunch of girlfriends and Adrian and Philip are having a Father and Son night tonight, which they needed for a long time,